Come Visit Westboro Dental
Make your dream smile a reality!
WESTBORO DENTAL CLINIC SERVICES
Root Canal Treatments for Oral Hygiene
When many people think of the words "root canal," a big, scary, painful procedure is what probably comes to mind. This is no longer the case. Thanks to the advancement of dental technology, we are able to make root canals quick, comfortable and painless. Root canal treatment is only done to treat a damaged or diseased tooth, and nowadays these procedures are much like a routine filling in that they can be done in one or two appointments.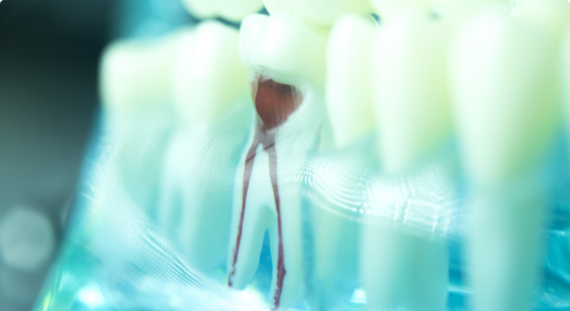 Root canal treatment helps to save the natural tooth, which then, in turn, helps with efficient chewing, normal biting & sensation, natural appearance and protection from excessive wear or strain.
Left untreated, it can cause severe pain and/or lead to an abscess (a collection of pus that has built up within the tissue). Treatment lets you keep your tooth rather than having to have it extracted and helps prevent your other teeth from moving out of line and causing problems to the jaw, avoiding replacement with an artificial tooth.
After treatment, your tooth needs to be crowned. To not do so after a root canal increases the likelihood of a root fracture and loss of the tooth.
Please come see us if you think you may need root canal therapy. We believe in saving and restoring your smile. And remember, you can always choose IV sedation if fear holds you back from the treatment you need!